When a New Year arrives, you want a new you as well. One of the most well-known resolutions that people make at the beginning of a New Year is to get fit and stay active. For many this only lasts a week; for some it may last a month, but then it gets a little mundane and you want to forget about your resolution. Well there's one fun way that you can stay motivated to keep your resolution and stay fit, and that is when you decide to use skate fitness as your activity to do!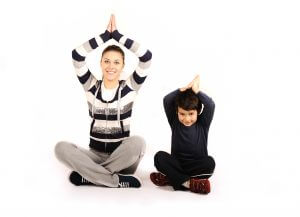 We know that our friends and neighbors always want to find more ways to stay active in Moore, OK, and there's no better way than coming to Skate Moore and roller skating! When you think of roller skating we hope you realize that it's a great way to get active and to start your fitness goals! When you roller skate you are using your whole body… all of your muscles are being put into it and you will find that it is helping you get fit but it's still allowing you to have fun!
Roller skating fitness is one of the best ways you can stay fit, and yet it is one of the most underrated ways. If you are looking for a way to get involved with fitness activities that aren't the "norm" that you would see, roller skating is a great option for you. Along with roller skating you'll be able to come in and enjoy the arcade games and socialize with friends, family, or others skaters that have the same fitness goal. So when you are looking to get and stay fit this year, make a healthy habit by coming to Skate Moore!