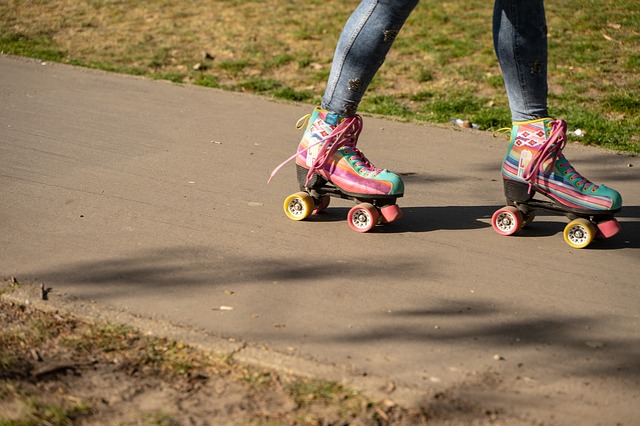 If you're a "rink rat" or habitual skater, roller skating is just a part of who you are. You'd rather be skating than doing almost anything, and you're the first to hit the rink and bust out some fancy footwork when "your song" comes on. But does your roller skating show off your personal style? Read on for some tips on expressing yourself as a skater at Skate Moore Skate Center. 
How to Show Off Your Skate-sona (Skater + Persona = Skate-sona!)
Develop a signature move – or several. If you've got the basics of roller skating down, kick up your style with a cool new move like the Moonwalk or Crazy Legs. Once you're super confident on skates, you can even master some of these impressive roller skating tricks!

Customize your roller skates. Aside from the type of roller skates you buy (quad or inline, low or high top boot, color, brand, etc.) there are a ton of ways to customize your roller skates. Change the colors of your laces, toe stops or plugs, and wheels; add accessories like pom poms, skate lights, light-up wheels, custom toe guards, or side blocks. You can even deck out your skate bag with enamel pins, buttons, stickers, vinyl decals.
Visit our pro shop to buy quad or inline skates, plus wheels, bearings, and many other skating accessories to express yourself, and keep an eye out for cool accessories to add to your gear.

Achieve your skate squad goals. If you love to skate with friends, a roller skating party is a great way to combine your love of skating with your social life! You can even make group t-shirts to show that your skating squad are your BFFs on and off the rink.
No matter how you show off your unique personality, be yourself and have fun! We're here whenever you want to hit the rink and let loose.