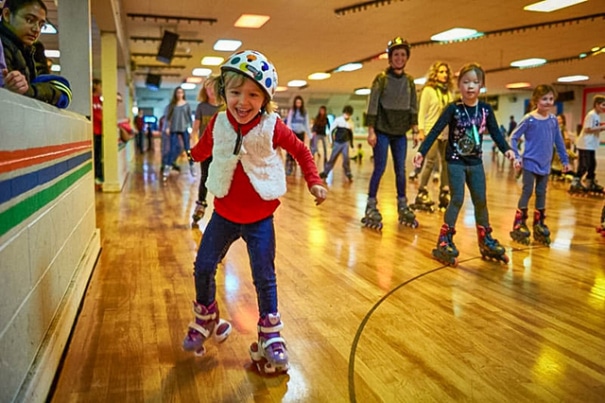 New classroom assignments and shiny new school supplies means another school year is about to begin. Meeting new teachers, parents, and students can be exciting yet nerve-wracking. We all remember the excitement of picking out your backpack, school supplies and first-day-of-school outfit. While back to school shopping can be fun, Skate Moore is here to keep the summer vibe alive.
Just because summer is over, it doesn't mean the fun has to be over too!
Here are some fun ways to keep the summer rolling into the school year:
Scheduling a PTA Skate night at Skate Moore is a great way to get to know the teachers, parents and students at you or your child's school.
Plan an after school classroom outing with the new class and parents. Check out our hours for open skate.
You could also schedule a private party for the classroom. We have awesome rates and availability.
Grab your best girlfriends and have a Mom's Night Out at Skate Moore once school is back in session.
Have everyone grab their favorite Hawaiian shirt and come enjoy one of our late skate nights.
Plan a scout troop, Sunday school or other team bonding activity with your child's new teammates
Whether you are going back to school or sending your kids off for another year, the summer fun does not have to end. So grab your kids, friends or new classmates and come down to Skate Moore and keep your summer fun going!
**Please note that we will be closed from August 31st until September 4th for Labor Day Weekend**